Types of Concertina Razor Wire
Views:10 Author:Site Editor Publish Time: 2020-11-18 Origin:Site Inquire
Types of Concertina Razor Wire
Now, concertina wire can be flat or coiled, and then it can be single coil or double coil. The double concertina cord is made of two stainless steel razor cords or galvanized razor cords. Combine together to gain greater strength.

Single Coil Razor Wire Concertina
This is basically a hot-dip galvanized steel sheet with strip-shaped razor coils that extend in a spiral shape. This type of editing is usually not needed.
Large coil crossed
The crossed spirals of the shaver are clamped together.
Y Post Supported Concertina Wire Fences
The concertina wire is installed on the top of the Y-shaped fence post.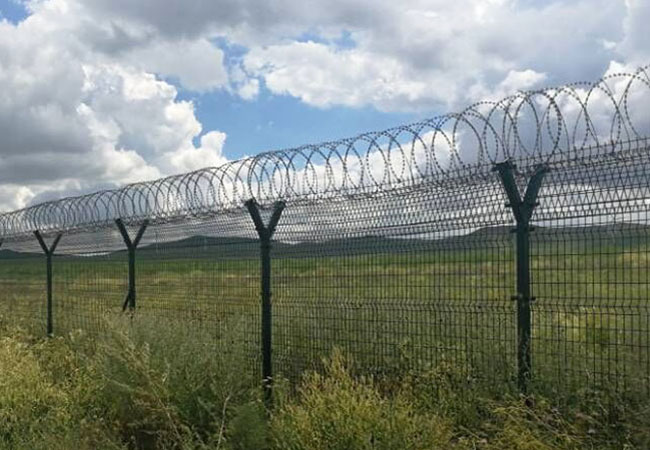 Electrified Concertina Wire
These are also called electrical safety fences. These can be used with the power supply to enhance safety. A copper wire is placed inside the core wire of the shaver.

Razor Wire Mobile Obstacle Barriers /Concertina Wire used for Military
The concertina wire or cross razor wire can be used for military purposes because it can be moved and can be installed quickly and easily.